In 1906, goat farmers from around Bougon teamed up to establish the Bougon dairy, at the heart of which was Pastor EYNARD. Over the twentieth century, the dairy specialised in producing Bougon, a goat's cheese presented in a box made from wood shavings bearing the inscription 'Le Bougon Boîte' (the Bougon box).
In 2016, after two years of work and upgrading standards, Poitou Chèvre, a family company in the neighbouring village, took over operations at the dairy and dedicated it solely to the production of traditional cheeses such as le Chabichou, le Mothais sur Feuille and other regional delicacies.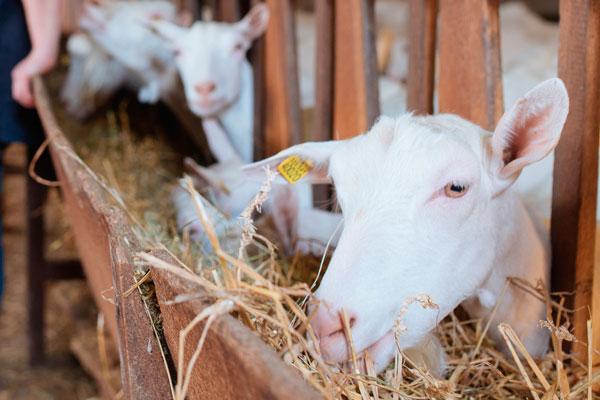 Feed the goats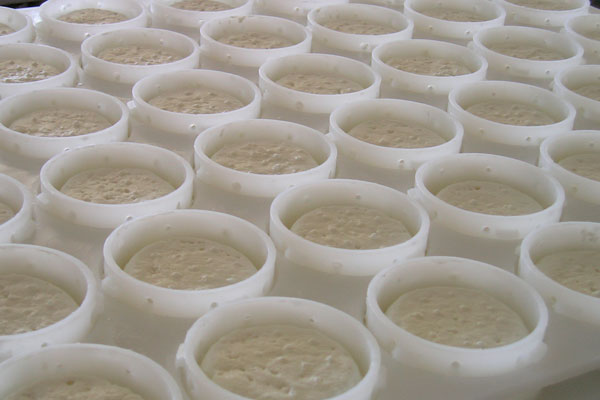 Mould by hand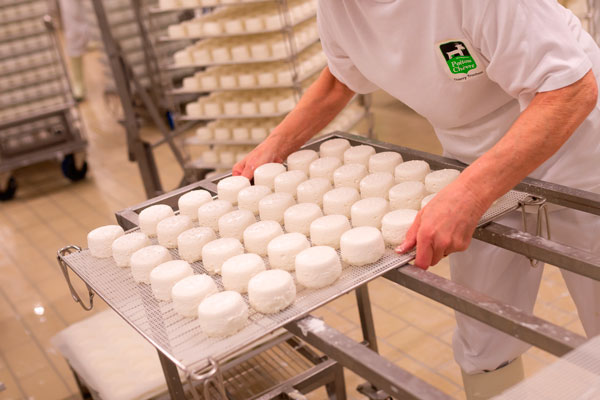 Unmould and salt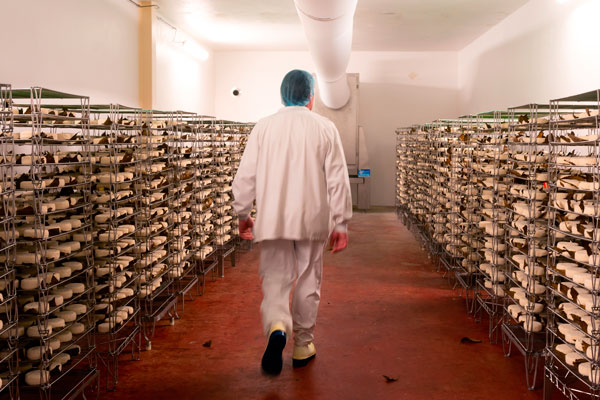 Ripen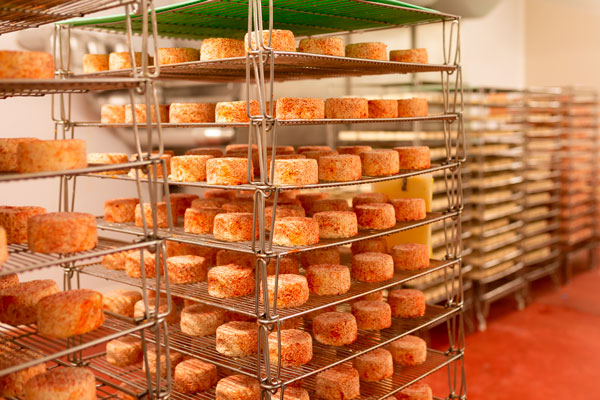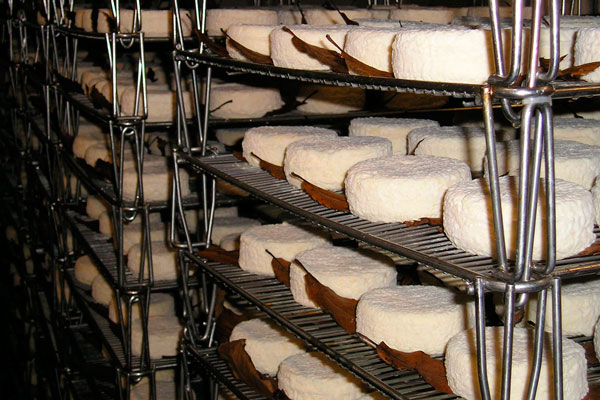 Lay the leaves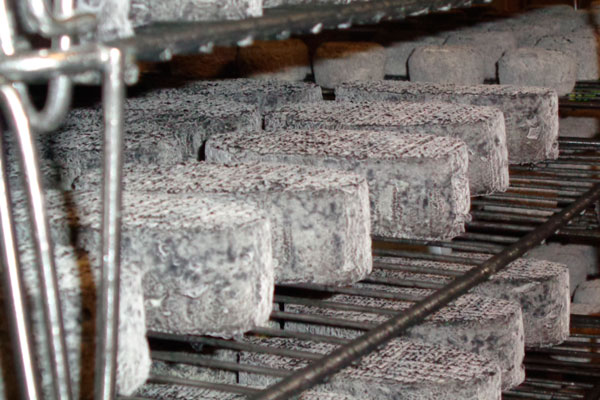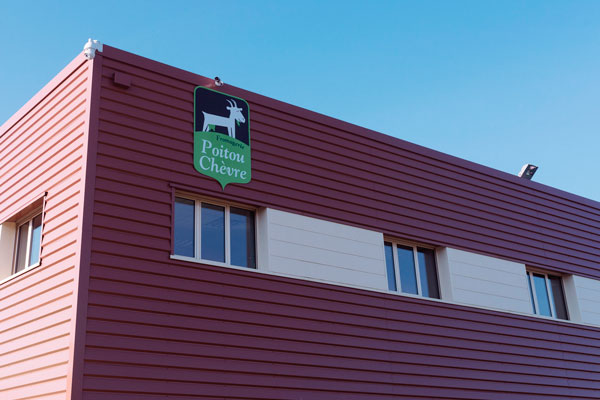 Our values
The heritage of our ancestors,
lrespect for our traditions,
a passion for milk, the savoir faire
of our cheese makers and the authenticity
of our delicacies are the values
which drive
our teams.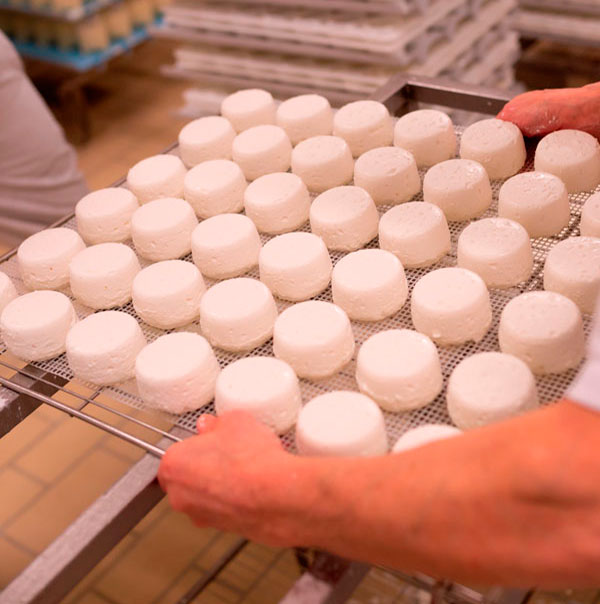 Poitou Charentes :
the land of
gastronomy
Recognized for its rich culinary patronage, the region boasts numerous delicacies: Cognac, Pineau des Charentes, Broyés du Poitou, Oysters, Mussels, Eels, Eclades de Moules, Macarons, Fouaces, Farcis Poitevins … and, of course, dairy products such as Butter, Tourteau Loaves and Goat's Cheese, to name a select few.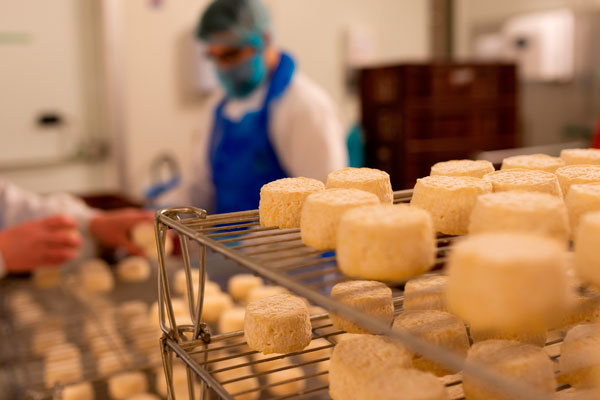 The village of Bougon
Amid a naturally beautiful backdrop, situated among wooded countryside and undulating plains, Bougon is a small village in Poitou in the South of France, equidistant from Niort and Poitiers…